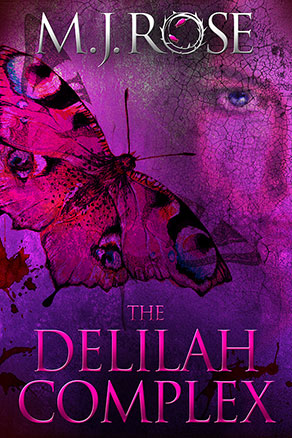 Book Summary from authors site
The second novel in the Dr. Morgan Snow series examines women's sexuality, women's power and powerful men who enjoy being sexually dominated by women. The place where these men seek sexually aggressive women is the Scarlet Society, a fictional secret sex club based on actual sex clubs that exist throughout the country. Fear pervades The Scarlet Society when male guests are suddenly turning up dead. Photos of their corpses are being sent to
The New York Times
with locks of the victim's hair enclosed in sandwich bags.
My Review - 4 Great to the last drop
I have read Halo Effect, the first in the trilogy and gave it a 3 but no review, this one I enjoyed even more. There are story lines that continue from one to the other but both can be read as stand alone's.
It started off with a great bondage crime scene, what a way to capture your attention immediately.
I really enjoy stories with counseling sessions, to be a fly on the wall, so real and energised. Dr. Snow is a sex therapist which her daughter calls Dr. Sin as a cute joke between them. The fascination of this story is knowing some of the dark sex secrets from The Scarlet Society and how everyone is scared with the mystery of who is involved and how is edge of your seat entertaining. Missing men that of course the women from the SS realise, so they are feeling guilty, grieving, emotionally angry with each other and then you have the other men that realise they are at risk to be the next victim.
Every character and storyline are interesting and keep you glued to the pages waiting for the outcome. I loved the additions on breaking the case and thinking they were done then BAM what a great ending. And to understand the reason behind the serial killer, fascinating, such a great Dr. Snow storyline.
I recommend this trilogy, can't wait to read the next one. Sexy, addicting, thrilling with a great ending.
Favourite quotes
You don't ever stop missing someone you have loved, you simply learn how to make the longing for them a piece of you. You learn that missing them is the part of loving them that never leaves, but that doesn't mean that every once in a while it doesn't catch you unawares and shock you with its potency.
He inflicted the kiss on me. I accepted it as my sentence. I argued with my mouth. It had not been all my fault. He had not fought back. But he was fighting back now.